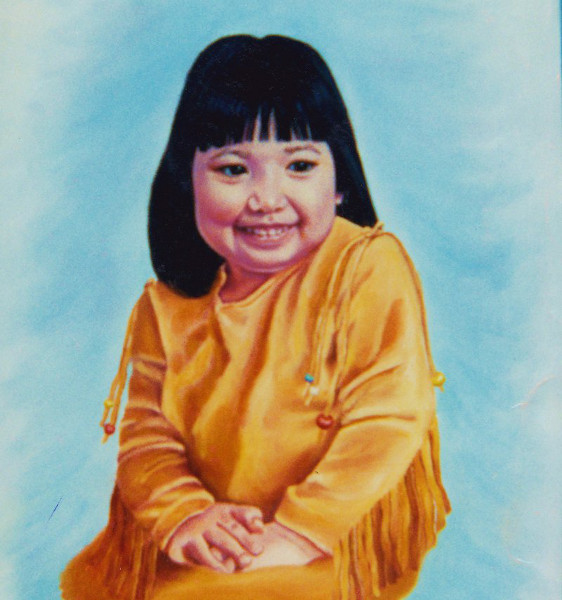 Artist karin Portfolio : Maliseet Child
"Maliseet Child"
In northern Maine, where I have lived for the past 10 years; there are two Native American tribes; one of which is the called 'Maliseet', the other is 'Micmac'.  I never met this little girl, however; I thoroughly enjoyed doing this painting of her in her hand-made, traditional cowhide dress.  Aside from being an adorable subject, I was struck by her happy, almost contagious expression; which to me almost looks as if she is about to burst out laughing or that she is trying to keep herself from revealing a secret.
Not for sale  ~   16″ x 20″
Click here to purchase other paintings by  ARTISTkarin.