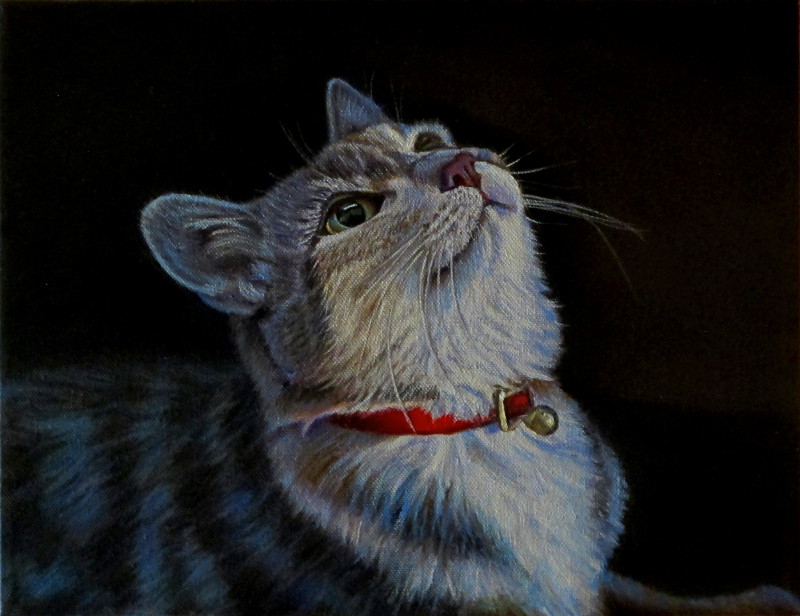 Painting in oil, of a tabby cat. The dark background gave the subject an incredible amount of contrast against its white and gray color, which allowed me to use many different shades of blues and browns. I loved how the red of the collar really 'pops' in the photo, with the bell giving it even more interest in terms of the differences between the softness of the fur and the bell's metal. I attempted to portray these elements in my painting to give the textures a sense of being realistic vs appearing to be photoreal.
$225 USD (Originally $300 USD, before 25% discount)
Oil on canvas  ~  11″ x 14″ © ArtistKarin Press Cohen
Reference photo – Gretchen97 on Morguefile.