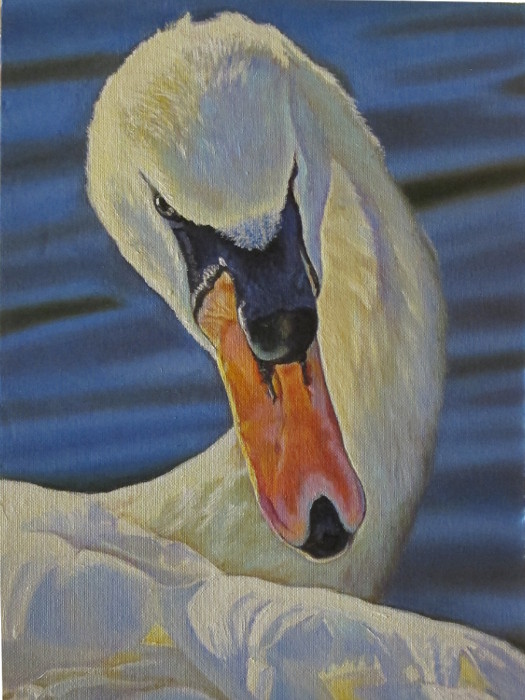 This beautiful Mute Swan, is a subject that I had been looking forward to painting for some time. I was totally drawn to all the colors that appeared in the 'white' which ranged from shades of turquoise, purple, yellow and ocher. Swans are such beautiful and graceful birds, yet they can become fierce and aggressive if provoked. I saw this contrast in the photo reference by Gary Jones, (Paint My Photo) of graceful beauty versus attitude, which I attempted to interpret and portray in this painting.

FOR SALE ~ $225 USD (Originally $300 USD, before 25% discount) Shipping is INCLUDED
Oil on canvas board ~  11″ x 15″ © ArtistKarin Press Cohen (includes white wooden frame)
If you would like to purchase this painting, please contact me using the form below.
Contact Me: