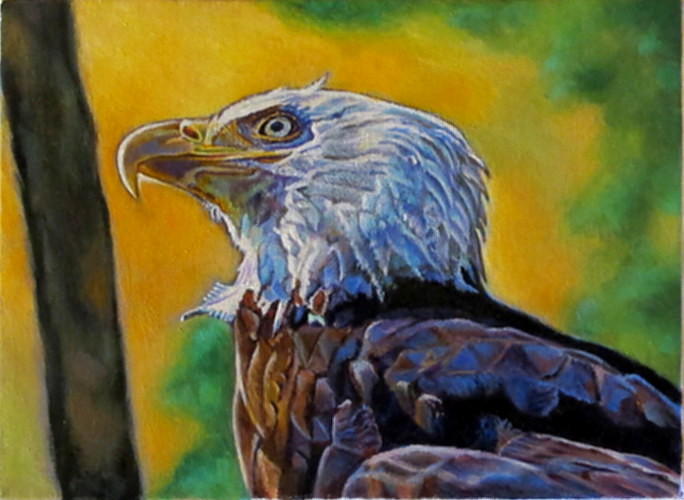 Oil painting on canvas of an American bald eagle looking upwards towards the sun. As a subject I was drawn to all the colors that I 'saw' in the feathers, which were even more vibrant to me once I began painting. I have done several paintings where I was either using a very dark background, or in this case; the area in the eagle's deep brown feathers on its back…a color which makes the blues, purples and lighter browns stand out much more intensely.
$225  ($280, before 25% discount)
Oil on canvas ~ 11″ x 14″ © ArtistKarin Press Cohen (unframed)
Reference photo and kind permission for use, by Sarah Dennehy Photography.