Artist Decor :  Designing Rooms Using Existing Elements
The best way to change a room you don't like the look of anymore…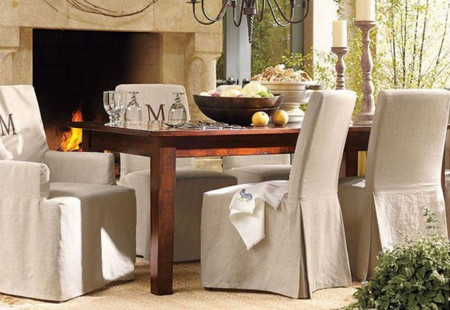 is by utilizing the colors contained within a certain pattern or design of  fabrics  etc. that you already have, as the inspiration for wall and other colors; enabling you to develop a room's entire theme.
Choosing colors, textures, and patterns for a room that you want to change is easy when you are armed with the knowledge of how to put it all together. Having these elements however, is just the start… you'll need to know  exactly how they will work together on walls, furniture, or accents; such as pillows, lamps, or rugs.
Color
Picking the color depends on the element, or elements you have already chosen as the inspiration for your room. If for instance, you just have the wall color picked out and don't know exactly what other colors or patterns you want to use to  go with it; will be harder but not impossible to move to the next step. In this case, that would be to choose the other colors for wood trim, such as windows, doors, and mouldings; to complement the color for the walls you've chosen. This may be either a paint or stain finish, depending on what you've decided would work best in your room; or to match other elements to an existing trim.
Choosing colors that compliment each other is easy for some people, but not for everyone.  I have created several example themes comprised of of many different fabric & paint colors, patterns, as well as wood stains;  that I feel work well together.  You should keep in mind however that everyone has their own particular taste and belief about which colors look right together. Being creative and obtaining a unique look and style of your own, are more likely to make you satisfied with the final outcome, rather than if you try to duplicate what has already been done.
The example rooms, tips, and suggestions are only guidelines to aid you in making choices, and are based on known color theory; as well as proven, successful design.
Patterns
Mixing patterns can be tricky to work with and have look good together. The most important thing to remember is that the colors in different patterns need to match, (i.e. they need to be within the same 'color family' or hue). When mixing patterns, one way to achieve a cohesive look in a room, is to keep in mind the shapes that are found in your existing lamps and furniture; as well as to use patterns that replicate their design. Many elements such as pillows, curtains, and rugs have colors and patterns that would work in the room you are redesigning. These can often be found in other places elsewhere in your home , and might actually be better utilized in the room you are re-designing.
Painting and Staining Furniture
One way to make dramatic changes to a room, is by using the same color paint and stain on furniture of mismatched styles and stains, or to change an existing paint color to one that is more appealing. This is true of pieces in which the condition of the existing surface is worn or faded, where applying a fresh coat of new paint or stain can make a noticeable difference. An important part of this process, is to make sure that the surface you are going to apply the paint or stain to, has been prepared before you start. Sanding will remove any flaking or chipping of the paint, and also remove the top layer of varnish. This will help the material you are applying to adhere to the surface.
Choosing the colors and shades of paint and stain for walls, fabrics, and rugs, in terms of which ones will work with the other colors that you've chosen; should be treated in the same way as matching paint with fabrics, when attempting to pair them together.