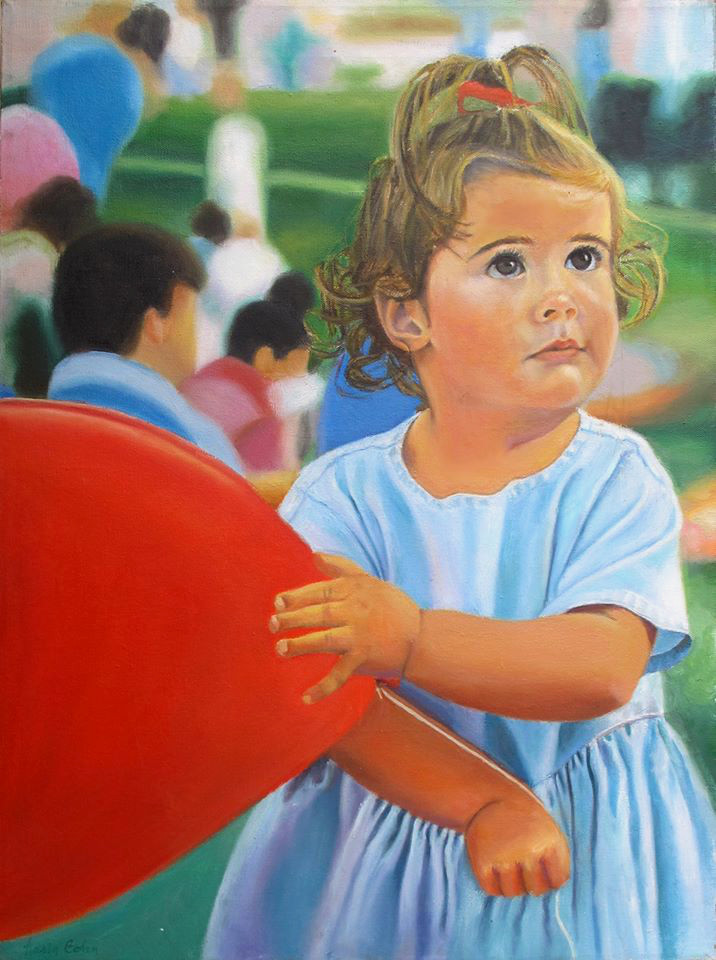 Artist karin Portfolio : At The Fair
 "At The Fair"
Oil Painting of a young girl wearing a lightly-colored denim summer dress, and holding a big-red balloon.  The entire scene complete with a crowd of fair-goers' in the background; for me conjured up a 'snapshot in time', of what may seem to be an event of a bygone era; yet in northern Maine can be found almost every weekend of the summer.
$300
Oil on canvas ~ 18″ x 24″ © ArtistKarin Press Cohen (White wooden frame included)
Click here to purchase other oil paintings available by ARTISTkarin.