Oil Painting : Photo Selection
 
 ~ Example of GOOD photo quality  ~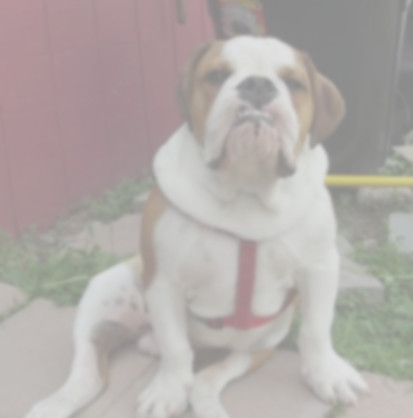 ~ Example of BAD photo quality ~
Correct Photo Selection of an 
Oil Painting

…

is essential in order to recreate a photo successfully as an oil painting;  (I will be referring to a photo as an 'image' from this point), and you should understand that this step is one of the most important parts of insuring that your oil painting will have an outcome that you will be happy with.  Consider a comparable analogy… Suppose you go to your hairstylist or barber to get your hair cut, the stylist asks you how you want it cut, and you show them a  2″ x 2″  picture from a magazine of a model wearing the style you prefer; (the size of the model's head is of course even smaller). Do you think by using that picture, the result would end up being the exact haircut you were expecting?
In Selecting a Photo for an Oil Painting …
You should consider the quality of the image and how well focused and sharp the image appears,  since it will play a major role in the quality & the outcome of the painting.  Some improvement can be achieved by scanning the image into a computer and enhancing it; however, this can only be altered o a certain degree.  (You will be familiar with this if you have tried to do this in a photo program on your computer).
That being said, with any custom oil painting that I render; many of the elements have needed to be changed or enhanced to some degree.  This of course is subject to a lot of different factors & would most likely require email or phone contact to determine it's viability as a painting.  Recommending whether it would be worth it for you, to have an artist attempt to  re-create it; would depend on the amount of deviation there would need to be from the original image.
So…
Correct photo selection is a key element for a successful oil painting.  Selecting an 'image' that is too small, may actually not work well as a painting where the main subject… i.e. the 'person', 'house',  'pet',  etc. is intended to be the focus.  To a certain degree, enlarging the image may remedy this, however; images can only be enlarged to a certain size without losing the degree of detail that you would want to retain.  The best way to do this would be to send either a scanned image of the photograph via email, or a copy of the original through the regular mail,  & I would try to enlarge it to the appropriate size for the painting desired.  With an emailed image, I would employ a computer graphics program;  (or in the case of a mailed photo, I would scan the image into my computer 1st).  In either case;  I would need to assess whether it will be a viable image to re-create; and if so, make any necessary changes in the composition.
Using a computer graphics program for  photo selection…
gives me the ability to 'crop' the image so that it will have the same proportions as the canvas I will be using for the oil painting.  This way I can make sure all the elements are the correct size in relation to the area of the surface I'm painting on.
NOTE:  I should mention at this point, that this is the extent of my use of a computer in the process of my rendering an image as an oil painting.  There is absolutely NO digital recreation of any of the elements of my paintings, using any means other than an entirely hand-done method. There are many websites that do offer re-creations of images in photographs that look like original oil paintings, such as 'Giclee', which is the process of making fine art prints from a digital source using ink-jet printing; but these are NOT handcrafted by real artists.